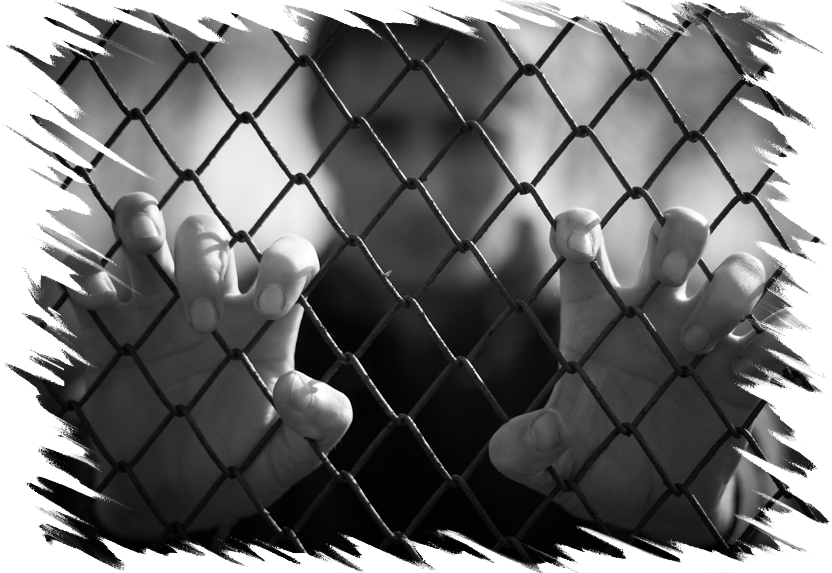 I had a boy nobody knew about: a feeble autistic child. I was barely an adult myself when I put him away. I had no options. And I told no one what I did.
My boy avoided people. He would slip off to the basement, hiding in the narrow space behind the furnace, comforted by solitude and constriction. He barely ate. He rarely spoke. I knew my rail thin, silent child was not made for this world. To protect him — from himself and others — I found a place for him behind thick walls.
He was isolated, but safeguarded. It was the best solution I could come up with.
The years passed while I kept my dark secret. I would lie awake at night, picturing the young boy, his brow knit as he puzzled out the world. I saw him counting the threads in a woven carpet with a magnifying lens or spending hours cataloguing the floating shapes in his eyes, ignoring the people around him. He was remarkably unprepared for life among humans. As difficult as the world was for him, on those nights I wished he could have been lying beside me, sleeping and happy. I would doubt — briefly — my decision to put him away before once again realizing that it was the only option.
I could not risk the further complications of fathering children. I had already failed to properly care for the one autistic child. So I cut off that option, electing to have myself surgically sterilized.
I told no one about the boy as I advanced my career. The desks of my coworkers were chockablock with photos of children. They must have noticed that I had no such mementos, but I assume they chalked me up as an "all business" type with no personal paraphernalia at the office. Break room talk often led to questions about kids. When asked about mine, I simply said, "I have none." When pressed, I revealed, "I can't have any." That always ended the conversation.
I dined with friends, laughed at their jokes and enjoyed their wine without them being aware of my secret. Of course, there were probably a handful of people who suspected that I was keeping something hidden — something big. They would chuckle, sometimes uncomfortably, when then wine flowed and I let down my guard — babbling in unconscious imitation of that lost autistic boy. My best friends were the ones that I didn't feel a need to apologize to the next day.
I confided in one, younger, friend — a father of an autistic son himself — coming completely clean. In a crowded, noisy pub, over stout, I confessed, "It was different then. There wasn't the support system at the time, not what your son had. I did what I had to do." I held his eyes, both daring him to contradict me and inviting him to catalogue the mistakes I made. His sympathetic, "God, that must have been tough," surprised me. I nodded, speechless. The food came, along with another round. The conversation veered, but my years of silence had been broken. His parting embrace told me I made the right decision.
It would have been impossible to live with somebody without revealing this secret. Early in our relationship, I took the woman I would eventually marry to visit my autistic child. It was better than waiting for her to stumble upon the evidence. We visited him frequently. She would smile at him. Occasionally, he would smile back, even approaching her. Eventually he accepted her. One of my happiest moments was when he felt comfortable enough to touch her, grinding his head into her abdomen, vocalizing wordlessly in autistic glee. I was grateful that she was willing to pass inside those walls, to hold that child with genuine affection.
The walls that enclosed that boy, that protected him, that my wife was willing to penetrate, were the barriers created in my own mind.
The autistic boy was seventeen. He saw how different he was from others – his inability to speak to strangers, his awkward interaction with humans. He was strange, but he didn't have a name for it, nor — in the clueless world of the 1970s — did others. But the message from the world was clear. He was becoming an adult. He had to function on his own. What did it mean to live alone? How did people support themselves? He had no idea how to get a job. And yet, somehow people did it. There had to be a way, even though he could not see it.
Desperate and frightened, the boy latched onto an idea. He created me. I was a simulacrum, a sacrificial construct. My birth was his one competent act before he retreated into the cell he had me create for him, all those years ago. I was an experiment over thirty years in the making — his Hail Mary pass. He had no reason to believe I would succeed, and yet I did.
My first act was to bury that scared child deep inside me, keeping him safe while I struggled on. I had to figure out how to act human. I was the one who clawed through terror to speak with landlords and employers. I was the one who laid at night on a single mattress on the floor of a dirty apartment in Hackensack, endlessly rehearsing conversations I would have the next day. It took me hours to get out the door in the morning, repeatedly dressing and redressing until the clothes felt comfortable. Finally, I would walk a mile and a half to the back room of an electronics assembly firm where I worked alone, diligently, silently. I stayed until ten at night, stopping off on the walk home at a deli to pick up food I knew how to microwave. I ate once a day. I wasn't brave enough to ask where the bathroom was at work, so I waited until I got home for that too. I would run home to eat, urinate and hide.
And yet, this was my role. The autistic child gave me two things before he retreated: the instinct to try and the ability to suffer. With sufficient capacity in both, my survival was possible, if far from secured. Then he put me in the human petri dish and left me to heartless, yet effective, evolution.
I learned through trial and error how to talk at work: which topics were acceptable, how long to keep it up, what were the best moments to make eye contact. I learned I could score points by showing up at a meeting and handing out an impressive technical document that I worked on in secret, at night, for months. My internal furnace burned bright as I poured energy into the gradually improving human. I suffered. I drained myself. But in a thousand small steps, I succeeded.
I learned I could live in a nicer home. I discovered where to go for simple furniture, how to follow recipes and eat real food. I bought a car so I could range farther. I learned how to make my conversation sound genuine enough to make a friend, and to go with him to noisy places like bars. Bars with women.
My first relationship was an awkward attempt. I was odd and difficult to communicate with. I did not know how to hide my hidden autistic child and still be close to a person. Eventually, with more failed attempts, partial successes, and eventually long-term relationships – including one that led to marriage – I discovered that the only way I could succeed was to show a glimpse of that boy. I could be different. I had no choice but to be different. There were women who liked different.
I improved at talking to humans and it paid off. I learned how to use my voice to influence people. I got better at figuring out what people were thinking: coworkers, store clerks, girlfriends. I was growing. I was molting. Each successive shell endured, fitter than the last, stronger, more realistic in appearance, better integrated into the human world. With very few skills of his own, somehow, an autistic boy managed, over the course of a few decades, to create a functional human being.
It didn't bother me that he was real and I was not. I passed the Turing test. I felt real enough to me, and that was all that mattered. Happiness was out of reach. I was working too hard at being human to be happy. My only goal was success. And, against all odds, I achieved it.
Yet now – with a wife, a home, a career – I yearn for more. I hope it is safe enough to finally let the boy out. I want to be whole. I want to be with him, to be one with him. I want to face the sun together, to feel its warmth. I want to show him that we can survive, together, that we can only be happy together. He can be free and I can be real. And we will know joy. It is our last, greatest, challenge: to merge, to be ever different, yet finally, fully, human.