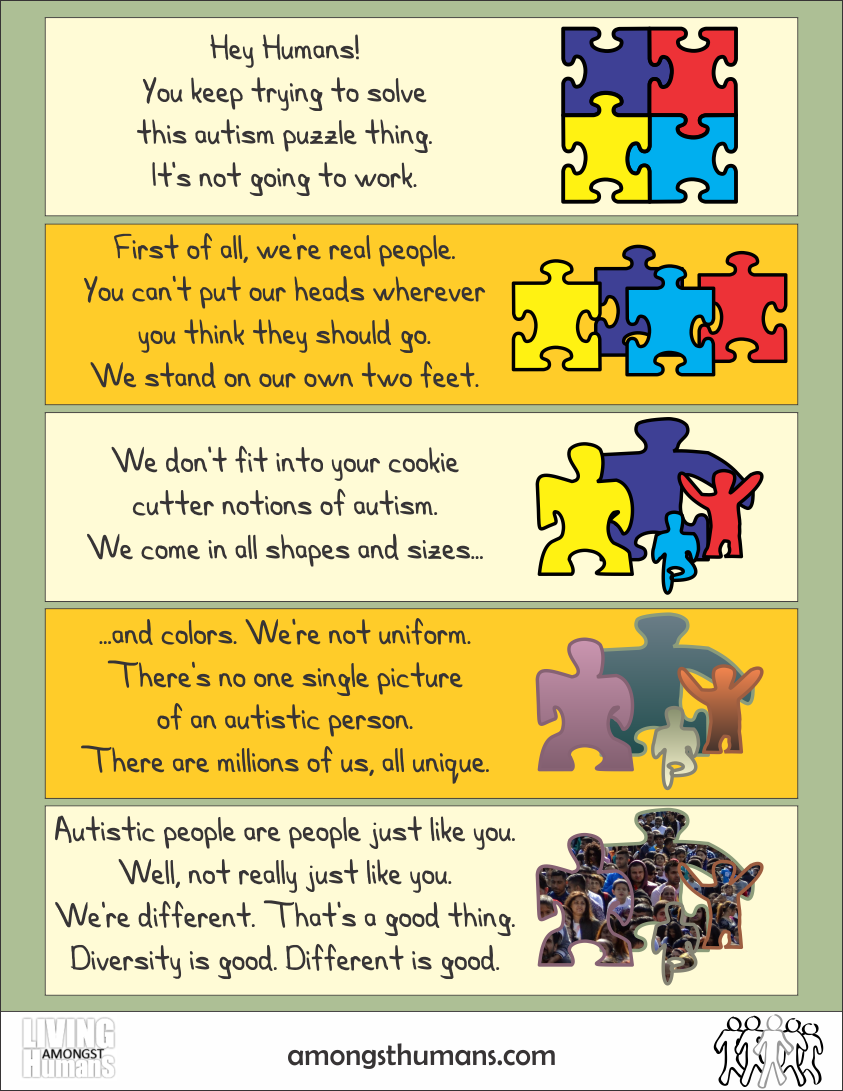 There are almost as many viewpoints on autism as there are people concerned with autistic lives. Less explicitly represented historically, but increasingly more so of late, are those living those lives from the inside: autistic people.
The ubiquitous symbol of autism, proudly and compassionately displayed by parents, caretakers and professionals, is the multi-colored jigsaw puzzle. It is an apt symbol from that point of view. Some of these people, though, as well as a much larger percentage of autistic individuals, believe the symbol objectifies a class of people. It associates them with an illness, in the same sense that a pink ribbon does so regarding breast cancer. Autism is, in some sense, and to varying degrees, a disability. Autism is much more than that, though. It is a difference—with challenges, delights and surprises as much as any other human variation, especially those involving the most complex object we know about in the universe: the human mind.
This graphic makes clear to the world of humans that there is much more to autism than can be captured by a puzzling symbol. Autistic people are as clear about themselves as any other segment of the population. I invite you to see this graphic not as a bold statement—the message is basic, after all—but rather as an invitation to begin a conversation, an opportunity to learn. For all.
[The infographic links to a PDF version that you may distribute without restriction.]