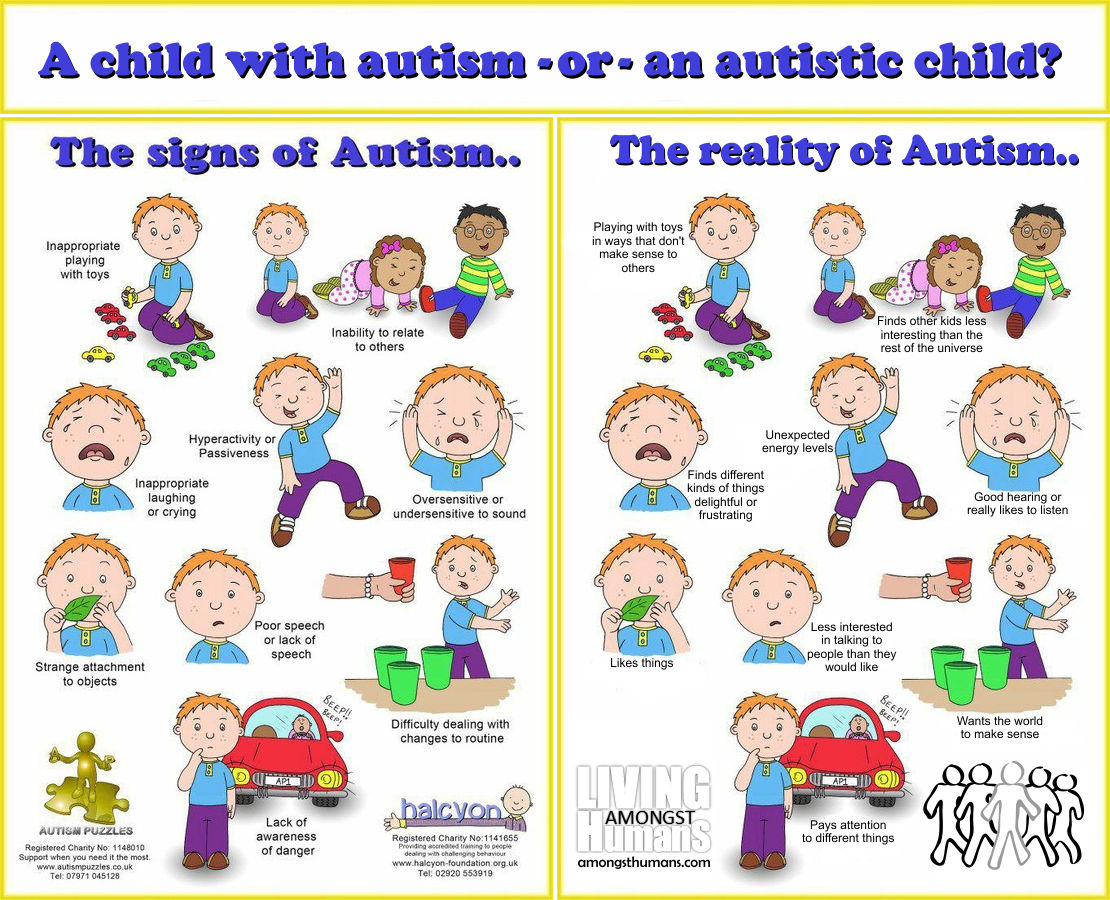 Compare the clinical or parental viewpoint on the left, used to diagnose a child with a particular disorder, with the right side which represents the innate characteristics of the child, as seen from the inside. There is great value in early diagnosis. Treatment is an essential element of care and improves the lives of many autistic children, but that doesn't change who they are.
We can cope and adopt to life in a human world, but we are different, and ever so. I have been autistic since birth and will die autistic. In some ways being autistic is an advantage: there are things we can do that humans can't. It can also be a hardship to be autistic, especially considering that the social environment around us was not constructed with us in mind.
I appreciate the purpose of the original document. There are many children who will benefit from early identification of their nature. There are many adults—such as me—that have endured great difficulties in life that might have been lessened if such tools had been available during our youth. The graphic is reproduced here under the principle of fair use, to provide commentary and criticism of a singular viewpoint that doesn't capture the way many autistic people view themselves. I count myself in that group. I live amongst humans. Humans have a lot to learn, as do we all.