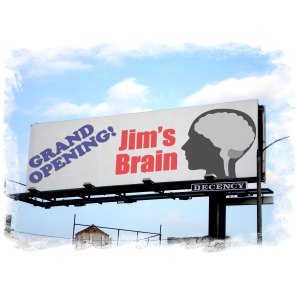 I hate shirts. I have a herniated disc in my neck and sciatica in my right buttock. Both are constant sources of pain. I would gladly live with either for the rest of my life if I could only eliminate the hours I spend each week, trying on different shirts until I find one that doesn't make me scream inside my head. My torso is extraordinarily sensitive to touch. The slightest breeze makes me flinch. Cloth that doesn't feel right, doesn't lie right, causes real mental pain.
It's hard to explain this pain to humans, but I'll try.  Imagine being totally exposed from the waist up and stepping inside a walk-in freezer, standing still for 15 minutes and willing yourself not to shiver. Or instead of walking into the freezer, consider what it would feel like to take a cheese grater to your chest, looking down in amazement to see your skin shredded yet somehow not bleeding. Now imagine both of those together. Every day. …
…read the complete "Now Open to the Public!"