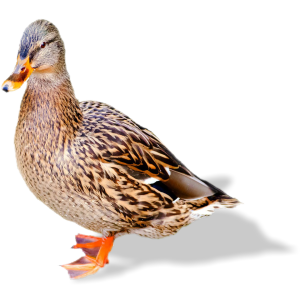 The autistic brain is not malformed nor diseased. It isn't something to be pitied or corrected. Our brains just happen to be different from yours. That doesn't make the autistic brain wrong. It does, however, make it somewhat incompatible with a world, a society, constructed by human brains.
Is it any wonder that the autistic brain–and the person containing it–can sometimes struggle? We're plaid, trying to exist in a striped world. We clash a little. Both patterns work. They're just slightly incompatible. And there's a lot more of you guys.
When you go out looking for a chicken and you find a duck, you wouldn't say, "Well, that's an odd looking chicken. Poor thing." It's not wrong. It's just not what you were expecting.
Embrace the duck.  Listen for the quacking. It can be a nice change from all the clucking going on in the human hen house. Not only that. We may not lay eggs as efficiently as you. But man, can we swim! …
…read the complete "Look to the Autistics"