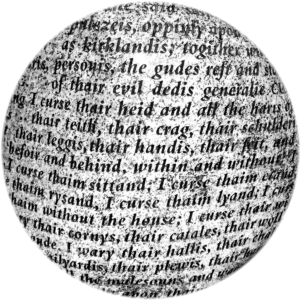 I have cursed myself, as a matter of survival. As a child, walking past a table of classmates in the cafeteria, and hearing their mocking laughter, I avoided emotional collapse only by — paradoxically — supporting the claims of my tormentors. I distracted myself from their words by doubling down with internal, vile self-indictment. Somehow my uncontrollable mind screams was able to mask the external cruelty. Stumbling in the din, I scarcely felt the chairs or people I stumbled into, as I sought escape.
This was typical. To recover from any childhood social ineptitude, from bungled interactions, from awkward moments of clear otherness, I would repeat a self-abusive phrase so foul, even as an adult I have not dared reveal it. I lived my youth with this brutal, effective and uncontrollable method to cut out the rest of the world and distract myself from the shame-filled pain of social ignorance. …
…read the complete "What a Shame"