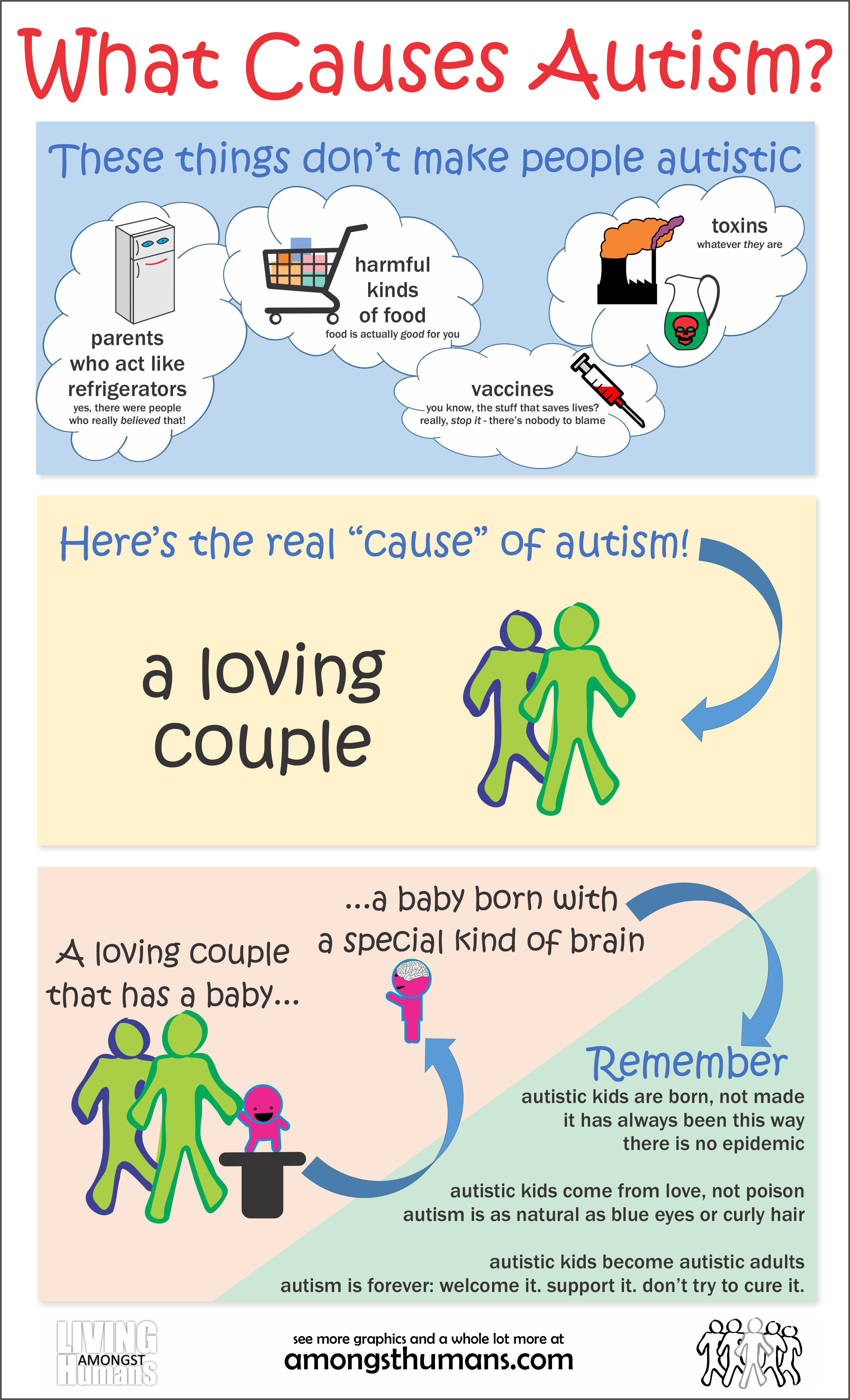 People have been searching for the cause of autism for decades. For most of this time, autism was looked at as an affliction—something that is acquired, as a disease would be. But autism isn't something that you catch, like influenza. Rather, it is something that you are, like tall or left-handed or female. Autistic people were born that way. They will die that way, after living an autistic life. It is a characteristic of who they are. Having said that, there is no single expression of autism. More than a spectrum, autism is a varied landscape.
Stop looking for poisons in the environment, or something that is eaten or injected, as the cause for autism. Autism isn't something that can be washed away or flushed out of a person. People have caused a lot of harm by trying that—often using other poisons, ironically. Some parents and caregivers clutch to these dangerous therapies—attempts to "cure"—because they don't understand the true cause of autism. If this is you, or someone you know, this message is essential.
Cherish autistic people for the unique individuals they are, with a different type of brain. You can't cure it away. You shouldn't want to. Autism is forever. Autistic children come from the love of two people, not from poison.
[The infographic links to a PDF version that you may distribute unaltered without restriction.]