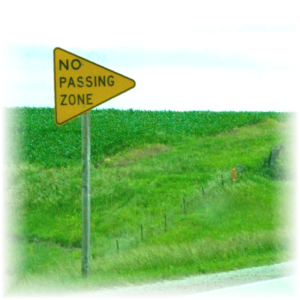 When I published Letting Him Out on May 30, 2015, I suspected I had a winner. Writing the piece is what drove me to go public with Living Amongst Humans. It was a raw exposition of the arc of my autistic existence over decades, with a well-disguised metaphor that I revealed with dramatic effect. I expected people would be moved. Still, I was surprised when, in a very short period of time, many thousands read it.  I reveled in comments such as, "I cried for an hour after reading this." and, "Breathtaking piece really felt how life would be for my Autistic boy as he grows to an adult," and even, "This is the most powerful thing I have ever read." And then, on August 17 I read David M. Perry's tweet: "An amazing essay on the struggle of passing."
Passing? I was passing? That hurt. It felt like criticism, even if I didn't understand "passing" in that context. I wasn't trying to pass in my essay. I was trying to stay alive. So I researched passing. I read about it on Wikipedia (where else to go first?). Every word stabbed. Reading further articles written by autistic people confirmed my original reaction. Passing was not good. Passing meant the suppression of natural autistic tendencies to fit in.
Maybe I had passed most of my life, but it wasn't intentional. It was a matter of survival. I stumbled into adulthood clueless about what it took to live on my own, with extremely limited abilities to interact with the confusing human world around me. I wasn't aware of my autism. Nobody was. I lived alone. I spoke to no one. I occasionally picked up cues to approximate human behavior that would survive at least casual inspection. This wasn't subterfuge. It wasn't calculated passing. I was clawing to live.
The energy I had to expend daily to maintain a shaky front drained me. After toiling in the backroom of an electronics assembly plant until ten at night to earn my rent and — sometimes  — pay my other bills, I would return to my dirty apartment in Hackensack, New Jersey and collapse onto my bed, a single mattress on the floor, surrounded by piles of newspapers. In the morning, it took hours to gird myself with rehearsed actions for the upcoming day, before walking the mile and a half to work, to begin the show anew. There was no intent to pass as something I was not, because I knew not what I was: autistic. I was barely living.
After researching passing, I realized for certain people, for my generation, growing up in ignorance, existing in solitude, with no support or recognition, not even self-awareness, passing was all we had. Our patchwork lives passed and we were lucky enough to survive, in whatever way we could.
I put the subject of passing aside until this morning, when I came across a video on passing from Amythest Schaber at "Ask an Autistic" which stirred me up again. I love other videos from Amythest. I have publicly praised them in the past. Even this one was well produced and informative. But here they were saying that passing was "kind of gross" (trust me, Amythest is quite articulate). It stung once more.
I understand Amythest's point, and that of other writers. They are a generation grown up with the knowledge of their autistic nature. They are claiming their own autistic identity. They want to be accepted for who they really are, not required to conform to human norms. Hell, I want that for myself too. When I speak to audiences, I often argue for a world constructed to be more compatible with neurodiversity.
Those autistic voices that speak against passing also mean to reject therapy for children which tries to mold them into neurotypical behavior, bending their will and countering their natural tendencies. I can appreciate this objection, even if no such therapy  — nor any other — was available to me. Trust me, I'm all in for the cause. We shouldn't hurt children. Society should be more accommodating.
What these younger generations may not realize, though, is their passing remarks brand those who lived that way for decades. We passed because we had no choice, because we were struggling to survive, because we didn't know there was anything different, because we didn't know who we were.
I am not easily hurt by words. I am rather resilient  —  unless the words make me feel as if I've done something wrong. I am sensitive to that sort of criticism. That has been one of my passing strategies, I have come to realize. I am often slow to notice it, but when humans identify my behavior as inappropriate I recoil, injured. And then, at times, if I am able, I try to change, at least outwardly, to match expectations. It is a painful, if effective, learning technique.
But I don't want to feel that way in reaction to the words of my autistic peers. Amythest calls passing a "no win situation." I feel I've won. I have hung in long enough, eking out a life, until achieving autistic enlightenment half a century in.
I try not to speak for anyone but myself, to avoid the pitfalls of generalization. It's hard to say anything universal about people inhabiting the varied autistic landscape. But I can't help thinking there are so many others within striking distance of my age who also passed as I did, even if not in the same way.
The autistic survivors of these lost generations need a different message: you endured. Be proud of yourself for doing that. Now look at who you really are and how much further you can go. You may be old, but there is still life left, a happier life. You are freed from the stress, from the burden you have suffered just to live. You needn't waste all that energy on maintaining appearances. Spend it, instead, on things that delight you. Leverage what you have learned about the world of humans to make yourself better and to help others.
Today's generations of autistic people may take some things for granted. In many cases they were diagnosed as a young child. I'm not trying to minimize the difficulties any autistic person has. In many ways, I have been incredibly lucky. But there's an advantage in not having to live decades in the dark, alone, not even aware of one's true nature.
Acceptance comes in many forms. I realize I represent the past. I'm a relic. Because of what we now know, there won't ever be another lost autistic generation. That's a good thing.  In another thirty years much of my cohort will be dead. In forty we will all be gone. By then, autistic people everywhere will be aware and, one would hope, accepted for being autistic, with no need to pass. To those generations, I welcome you to rejoice in who you are, and to remember us when we're no longer here. Let our sacrifice finally, fully, bring on a world of acceptance, where surviving is replaced by thriving, where passing is a thing of the past.