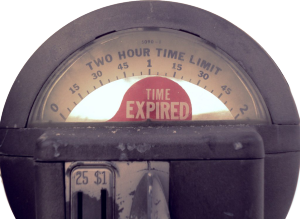 It was 1971. It was nearly four decades before I knew I was autistic. It was 25 years before soccer moms. It was the year, on one particular day, I discovered magic inside my brain.
I had orchestra rehearsal that day. I played string bass. Both the bass—quite a bit larger than my slight thirteen year old body—and I needed a ride home when practice was over late in the afternoon. We both made our way to the doorway of the school, to wait for my mother to pick us up and drive us two and a half miles in time for one of us to have dinner.
My mother had six children. Keeping up with them, even keeping track of them, was quite a challenge. This time, as was typical, the other orchestra kids had already been picked up. The staff had locked up the school for the day. A cold, rainy evening was settling in. In this age there was no handheld wizardry to occupy me. It was too dark, too wet, to read. So I retreated into the only truly comfortable place I have ever known: my mind.
I needed some distraction from the passage of time, so, perversely, I focused on time itself. My sister had recently taught me a way to count off seconds, "One-one thousand, two-one thousand, three-one thousand, four-one thousand." Saying "one thousand" after each number as I counted added enough time to give a decent approximation of one second. Go ahead and try it. Get a clock that ticks off seconds and count to ten, each time saying, "one thousand" after the number, in a normal speaking voice. You'll probably end up within a couple of seconds of ten. Close enough for jazz.
That's exactly what I did that night, to ward off the cold, the rain, the wondering. I was lucky enough to have a watch with a sweep second hand. I started counting, "One-one thousand, two-one thousand, three-one thousand" all the while watching the seconds passing. I kept doing it, counting to 15, 30, 60, 300, until the cadence I used matched my watch exactly. I spent a half hour practicing until I was dead on, forgetting the wet, dark solitude around me. Then I closed my eyes.
This was the tricky part. Could I count in seconds without the constant correction of looking at my watch? How close could I get? Another 40 minutes passed while I practiced this. I started with five minutes. I was a bit fast, so I learned to feel seconds as palpable entities. They would cry out to me when I cheated them of their allotted period. I could sense the violation and give a slight hitch to my cadence, compensating for my error and getting back on track. After looking at my watch to start the test, I went dark, my eyes clamped shut so I wouldn't look too soon and spoil the experiment. With enough repetitions, I was able to get within two seconds over the course of ten minutes. Close enough for jazz. Or cooking. Or rocket science.
I used the long wait that night to develop a brand new sense, a sense of time. I had a ready, immediate use for this new ability. Each time a car pulled off the main road onto the side street where I was waiting, the headlights—it now being completely dark—swung in my direction as the car started down the long quarter mile hill to where I stood. I would shut my eyes because my young mind still believed I could influence reality and turn the car into my mother's if I didn't look too soon. I could hold out hope until the car passed by. I used my new seconds-sense to know if the car was slowing down or not. I could tell the sound of the car had not passed me yet and it was still 18 seconds coming down the hill. It could have been her! Or it could have been just a slow moving car, which it turned out to be each time I gave up and looked.
I opened my eyes, each time, just before the time when, had it been my mother, she would have been close enough to wonder why her son was standing there in the glow of the only street lamp, rigid, rocking, with his eyes closed. I was fooled once when another mother slowed down to wonder why someone else's son was standing there. She slowed down, but did not stop, for which I was glad. I wouldn't have been able to speak. These were the days when you wouldn't have reported a little boy standing alone in the dark. These were the days when children weren't taught not to talk to strangers. There were no rules, which would have made any encounter a nearly impossible interaction for me. I felt so lucky she didn't stop.
I also counted the time between cars coming down the hill. There was no pattern. Sometimes the next car would come as quickly as 30 seconds. Other times the quiet dark was unbroken for up to nine minutes. With my brain occupied by counting the interval, I didn't have to speculate when—if ever—I would be rescued. When counting, there was no fear. There was no speculation. There was only a rail-thin (I ate very little then) child, eyes searching, rocking to a newly born beat in his head, living the passage of time, living nothing else, not thinking anything, focused on a mental sweep second hand counting down to deliverance.
Eventually I was saved. Eventually one of those slowing cars turned into my mother's station wagon and came to a complete stop just in front of me. I opened the door and climbed in, wordlessly, happy to be able to count time and happy for no other reason.
Counting time in my head has become, well, second nature to me. I use the ability daily. It is remarkably handy. With time and distance I can calculate speed. I have used a measured mile along the road to test the accuracy of my speedometer. I know how long it takes to do everything. When I am tinkering in my workshop, my wife will call down the basement stairs to me, telling me dinner is ready, I shout back, "Be there in 47 seconds, Karen!"
There's another trick I do with time, though, that doesn't involve counting. By now, I can feel the passage of time, instinctively, in the same way you might taste food. At any time of the day, even after waking from a deep sleep, even if hours have passed since I have seen a clock, I typically can tell what time it is within a few minutes. It's no great feat, but it is comforting to always know what time it is. For this, being off by three minutes is close enough. If I haven't been asleep, I can be more accurate. I don't do this by counting seconds, or at least not consciously so. Karen calls me "the human chronometer." When she wants to know what time it is, she finds it easier to ask me than to search for her mobile phone and look at it. When asked, I wet my mental finger and put it up into the slipstream of time to get a sense of the direction and strength of the universe ticking along. I usually take a couple of stabs at it. Is it 3:17? No, I overlooked a 14 minutes blob of time-plasm floating over there. So 3:31 then? Ah, right. More like 3:29.
I fly on an airplane perhaps 20 times a year for work. One of my favorite pastimes is to predict to the second when the plane will land. I might start 10 or 15 minutes out, counting down each second until the wheels chirp on the tarmac. I use many clues: the tilt of the plane, the brief turbulence as the plane breaks through a layer of clouds, the flight patterns into known airports. I try not to listen when the loudspeaker crackles that we are 20 minutes from landing. Using the pilot's prediction wouldn't be fair. Besides, that estimate is more often incorrect than not. Of course, I don't always get it right either, but I'm at least as accurate as the pilot. The whole time I'm counting, I have my eyes closed. I don't cheat and look before we touch down. That might make my mother's car disappear and I desperately want to land.